Les Machins
Five large instruments to control electronic sounds in free access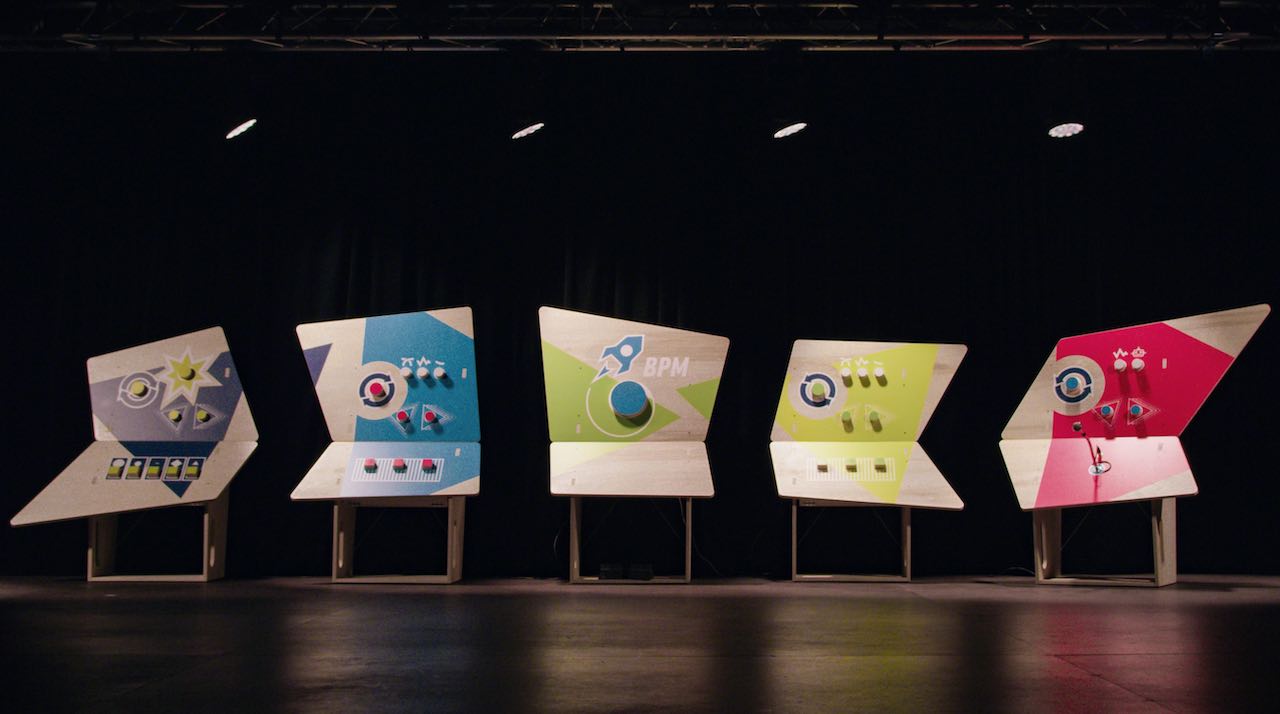 Presented as a set of five futuristic cockpit-like machines, this electronic sound installation allows the public (from 4 years old) to pilot electronic musical instruments in groups without any musical knowledge.
Free access or in the form of a workshop (to deepen the nooks and crannies of the Machin (s)), the installation includes two synthesizers, a rhythm machine, a vocoder and a time master, all synchronized to work together. Many parameters are thus accessible using large and playful buttons for immediate pleasure.
Imagined and developed by the Kogümi collective in partnership with Ice-Cream and Thobaco Design, Les Machin (e) s is designed to be autonomous, robust in order to take its place in all types of cultural and educational events (festivals, cultural actions, museums).
Kogumi : Makers and Workshop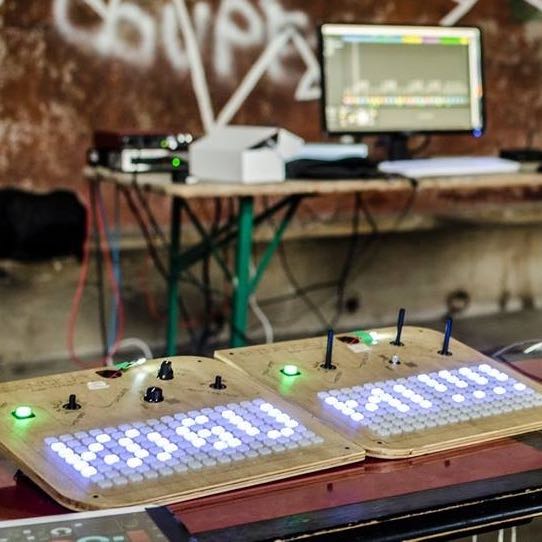 Since 2012, the Kogumi collective has been raising public awareness of sound and musical phenomena through adapted educational meetings, around electronic gears making. The collective also produces DIY electronic instruments, adapted to all motricities.
Connect with Kogumi
How I can help you:
Contact us for any questions or wishes
How you can help me:
Follow Us on social media !