la ruidosa
Portable noise marker, lofi, easy and repairable. Made with easy parts and waste.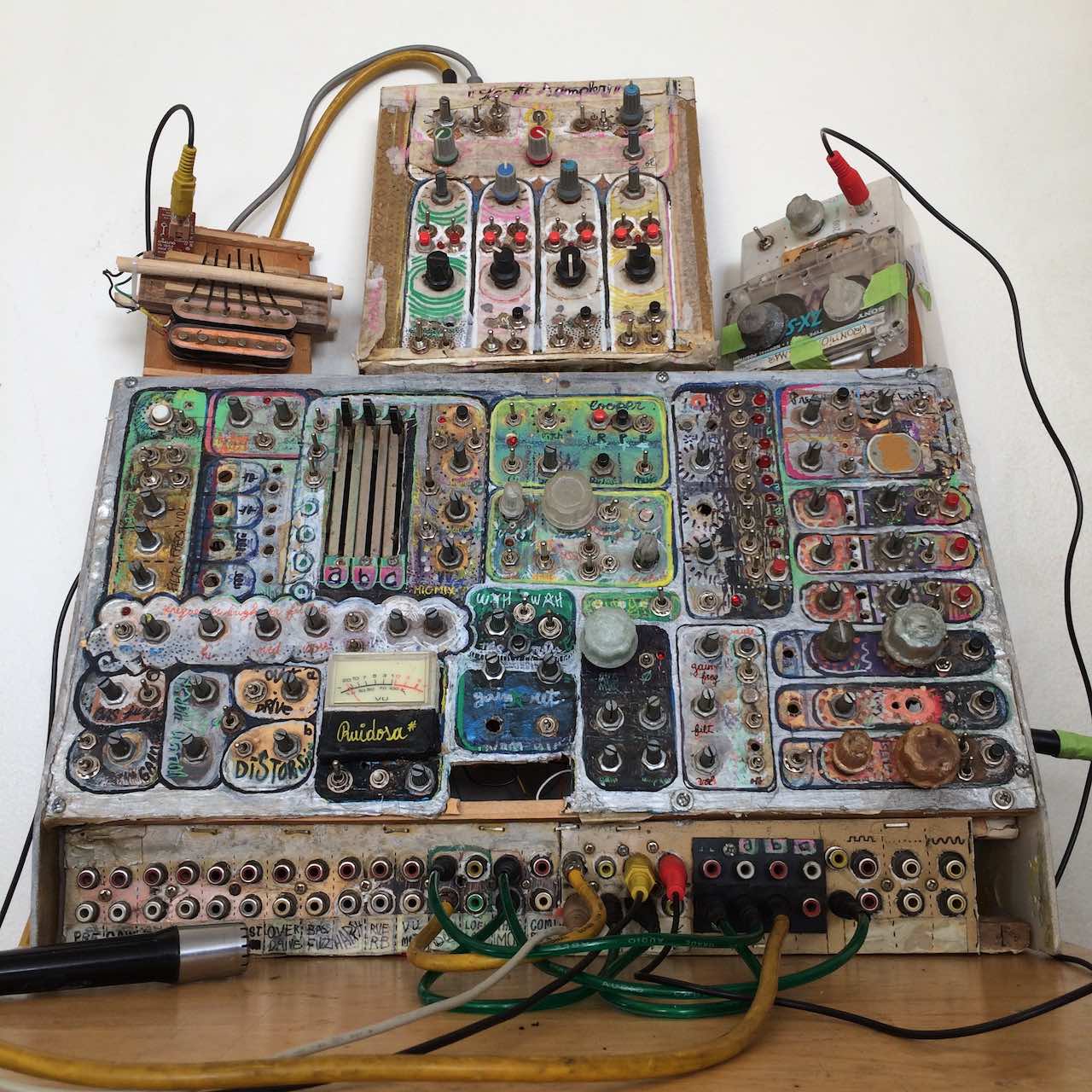 La ruidosa takes electronically signal to process like a sound source, putting level as a instrument level, process through filters and preamps, fuzz, distortion, overdrive and passive filters. I started this project in 2007 searching original sounds for my mix, trying as a dub siren. ruidosa is one of the most rare and popular home made synth in Chile.
Curator note
Maker Park Radio is a volunteer-run, non-profit community internet radio broadcasting from Staten Island, NYC. MakerParkRadio.nyc is dedicated to providing free music and live arts programming 24 hours a day. They reached out to a few of our MMF makers and engaged in conversation around the maker, their project, their inspirations and more.
Rocio Uchofen (@ruchofen) Meets the Maker Miguel Ibañez (@murquimusic) - recorded live Monday, May 9th, 2022 at 4pm ET - check out the INTERVIEW.
https://livestream.com/makerparkradio/makerparkradio/videos/23103759
Side story
During September 2007, influenced by Jamaican dub siren and the use of a simple theremin I decide to start my own diy synth project, it start with a 555 from a toaster trash. I put down signal from 555 to instrument level an connect together whit synodal and pulse in mix trough transistor fuzz face generating sounds like a Horgan or weird sounds.
its mounted on a "free" cola drink plastic box of 80`s.
during first tree years ad mods and new modules in "air" mode circuitry, and ad first spring reverb. in 2010 traspase to little perfboards modules for more stability. in ruidosa2010( link) can hear sweet and shine reverb on the pulse. in 2012 found on street some components and extract a different version of pt2399. bent it and add to "la ruidosa" together a voice recorder chip from toy.
in 2017 finally I know about decoupler capacitors and Sart to understand filters, with this I start a way to clean and form better noise from the machine.
Frequently Asked Questions
What inspired you to do this?
DIY culture, punk, hiphop scene, ghetto and rural life,
How long did it take to make it?
started at September 2007, im working on "la ruidosa" for 15 years
How long have you been doing things like this?
start making weird music at 2002
How much did this cost to do?
a lot of time and life, one career, family, couple, hour of sleep
Have you done other things like this?
oscillator, filtres and little noise machine, also make a lot of circuit bent
What did you wish you knew before you started this?
I wish to learn yo create a sound from electricity
Are there plans available to make this? Do you sell this?
im making a manual to make this
What's next?
after make a phonograph of"la ruidosa" I won't to make a sample pack, and work around incidental music. also work between educators for school project
murqui / miguel ibañez : electronic handcrafted and noise maker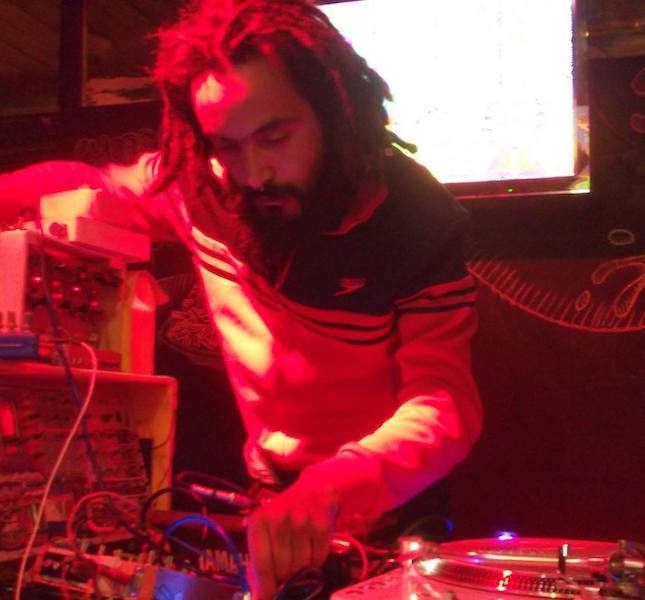 start at noise from a punk band on 2002, experiment with toy keyboards and records on pedal stompbox, tape loops and circuit bending. my life change when I'm start my project, "la Ruidosa" noisemaker since 2007, picking parts from scratch, creating a pseudo synth mixing diferente electronics sources in a portable format.
Connect with murqui / miguel ibañez
How I can help you:
During the years I made noise machines and filters, made collabs whit m musicians and bands and explain in workshops or university idea of "la ruidosa". usually I`m speaking with makers and noisemakers on social media.
How you can help me:
You can help "la ruidosa" make it visible to the others makers. You can follow me on Instagram, pattern, or YouTube.
If you like this project, please make a small donation to the artist.