La Frite
How to make live electronic music with 14 children: La Frite !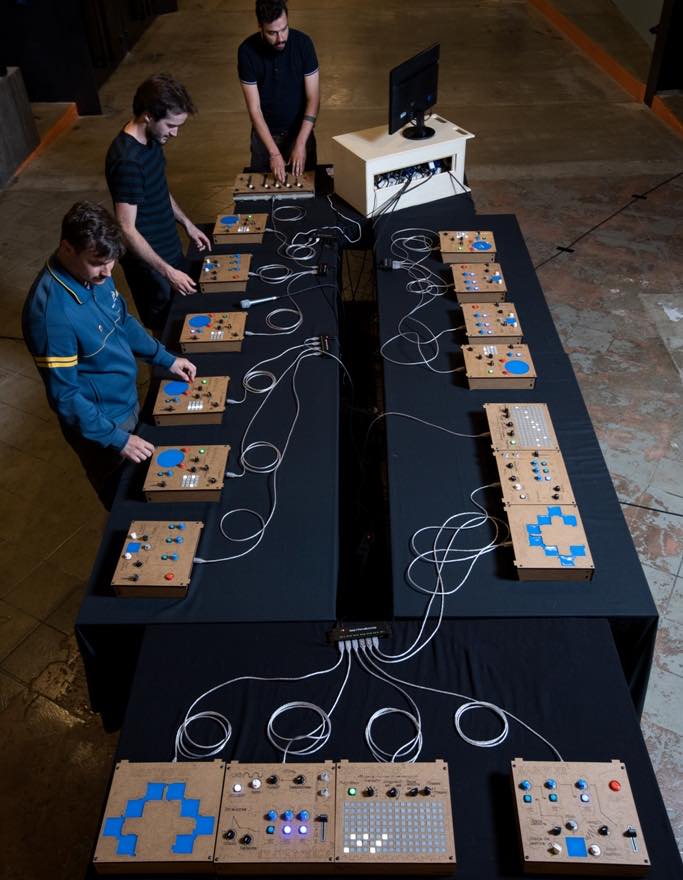 La Frite is a set of electronic musical instruments for joyful and collective practices.
Up to 17 participants, players / musicians are required to manipulate synthesizers, samplers, drum machines and mixing tables to discover and invent the electronic music of the future.
In addition to this, you need to know more about it.
There are two French fries, one in ChateauRouge (Annemasse) the other in LaVapeur (Dijon). These structures have ordered these tools from us to conduct semi-autonomous workshops in the different classes and public spaces of their territory.
In addition to this, you need to know more about it.
Two years of research and construction were necessary to arrive at the final versions. Today the two fries circulate with it in partner schools.
Kogumi : Makers and Workshop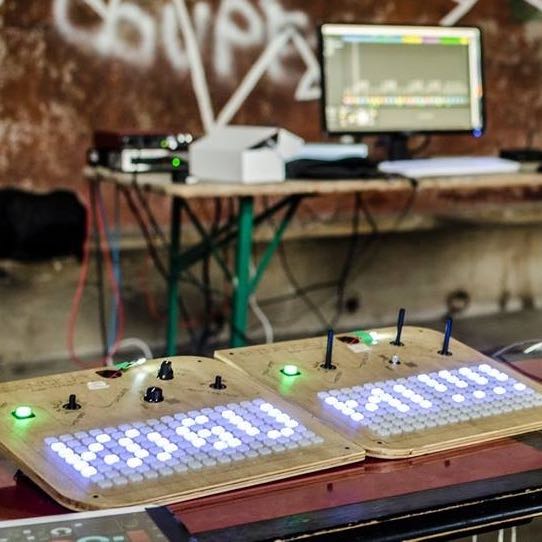 Since 2012, the Kogumi collective has been raising public awareness of sound and musical phenomena through adapted educational meetings, around electronic gears making. The collective also produces DIY electronic instruments, adapted to all motricities.
Connect with Kogumi
How I can help you:
Creation of adapted electronic musical instruments
Workshop and creation with musician and non-musician audience
How you can help me:
Follow us on social media ! And ask for any specific needs.