In Vivo
In Vivo presents an immersive audio-visual installation that utilizes the theory of vibration modes of acoustic instruments, physical sound modeling, and projection mapping.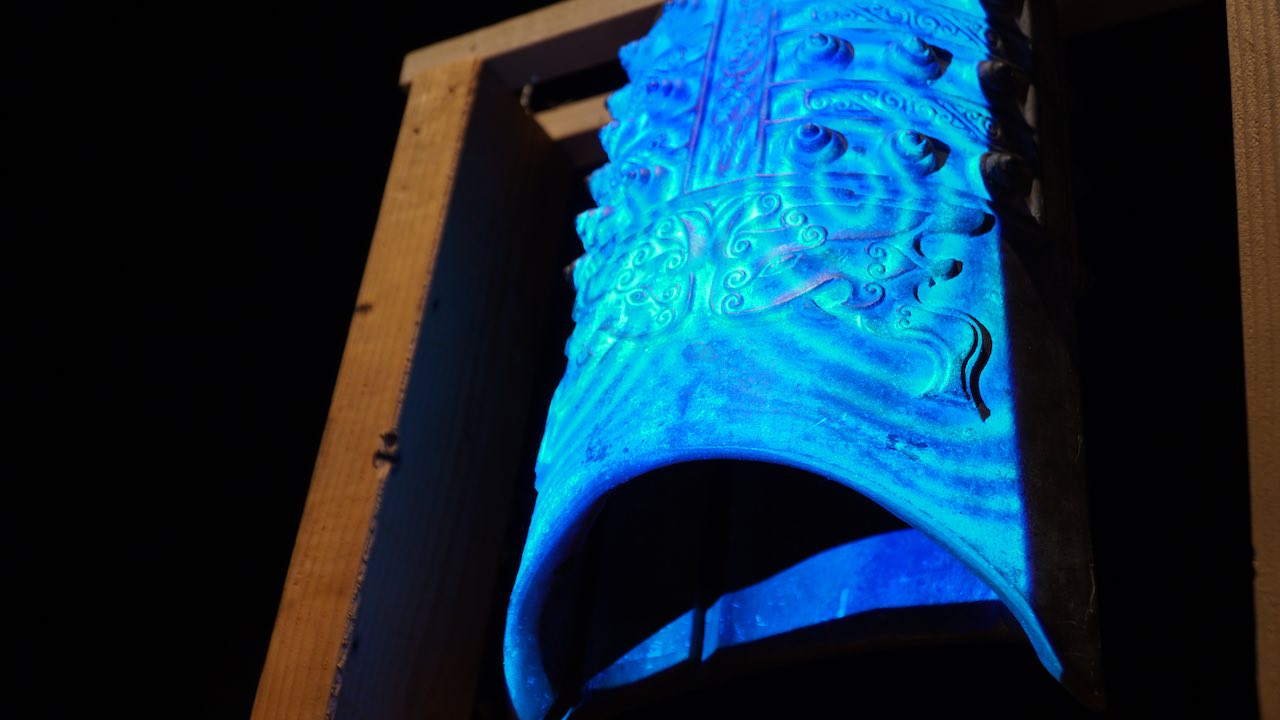 This audio-visual installation explores the intersection of our understanding of sound, movement, and action. It makes use of stationary musical instruments decoupled from their sound and excitation. It draws from the sonic potentials of stillness in the movement and the gray area in the human sensorimotor perception.
What you see in the image is a traditional, oval-shaped, two-tone Chinese bell which is different than standard bells. In addition to their intricate motifs, they are able to sound two distinct tones depending on where they are struck.
My work in general highly involves computer-generated sound and observing movement in music-making. Similarly, this explores both decoupling the sound from its instrument and observing the instrument's inner movement. Both sound and acoustic wave motion are generated digitally. The composition is algorithmically generated and the sound is created using a physical model of a Church bell. The visuals are created as animation and the projection is mapped onto the instrument's surface. The project uses the bell as a projection surface to expose the acoustic waves vibrating throughout the instrument body.
Doga Buse Cavdir : Designer, Researcher, Musician, Movement Artist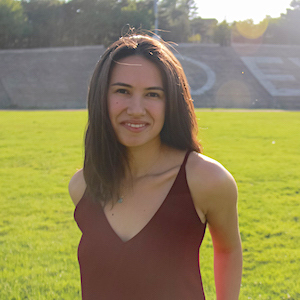 I am a Ph.D. candidate at Stanford's Center for Computer Research in Music and Acoustics (CCRMA). I design movement-based musical instruments for increased accessibility and inclusion. Part of my research looks into new instruments and performance practices that offer shared tools, vocabularies, and spaces for diverse abilities and skillsets.
My research has received awards from international conferences and my work is featured by Bay Area-based arts centers like Center for New Music and Temescal Arts Center. As a performer, I play movement-based musical instruments and piano. I perform with interdisciplinary female-identifying artist group fff (
https://fffensemble.wixsite.com/music
). My work can be found at
https://www.dogacavdir.com/
.
Connect with Doga Buse Cavdir