I am Walking in a Mine - a Minecraft musical project
A composition in Minecraft using different applications of Minecraft clocks, with an added flavor of minecarts.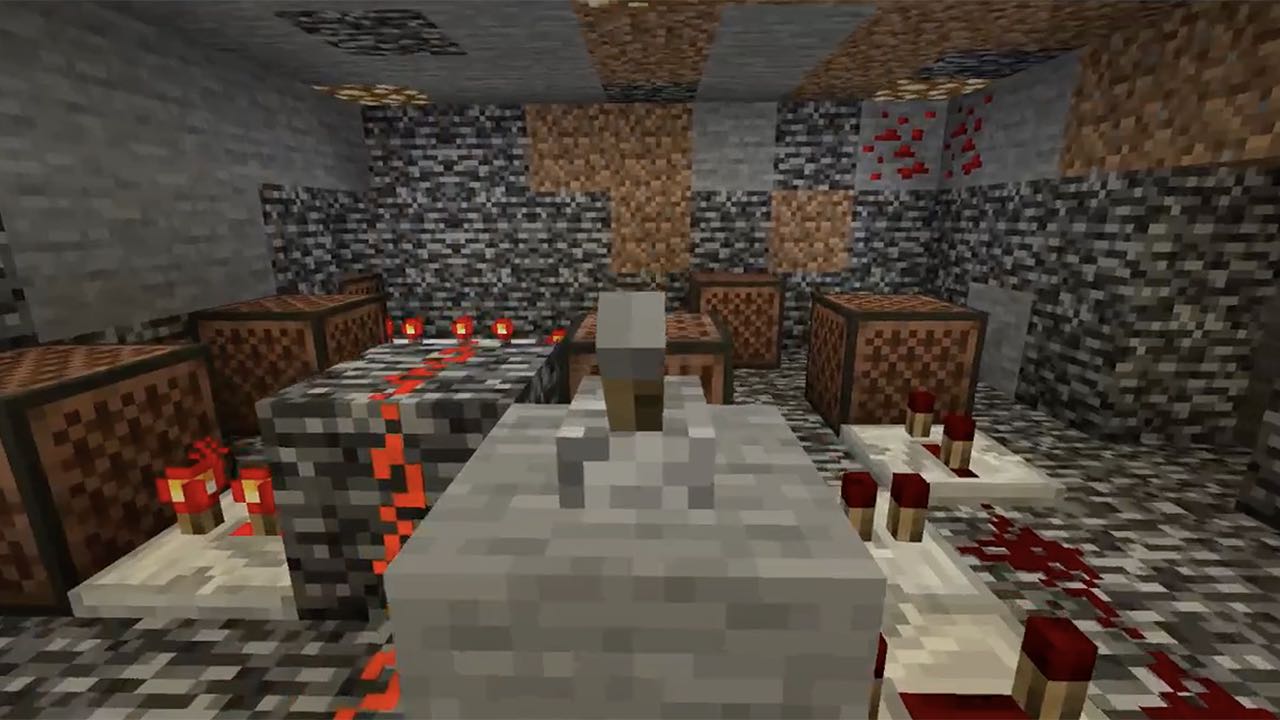 By the spring of 2021, UMass Lowell was in our third semester of remote learning. Ensembles were barely that, as was typical across music institutions worldwide. The Contemporary Electronic Ensemble sought to recapture the world of real-time performance and musical interaction. In-game Minecraft musical experiments became a staple of the group that semester, and its inclusion has led to the development of UML's Video Game Ensemble.
Students in SP2021 developed several immersive Minecraft worlds with complex structures and mechanics.
I am Walking in a Mine (with clear title inspiration from Alvin Lucier's I Am Sitting in a Room) was one of Kevin Buckley's two contributions to the project. It featured a tour of an enormous structure including numerous clocks, rails/minecarts, traps, and noteblock contraptions.
I am Walking in a Mine was premiered at
https://www.twitch.tv/cee_stream
for UMass Lowell's Contemporary Electronic Ensemble Spring 2021 concert.
Kevin Buckley : Minecraft world builder, composer
Kevin Buckley is a classical vocalist whose studies have ranged from choral repertoire to solo vocal repertoire. This project is something completely different than Kevin has ever worked on before. Kevin's involvement in a new form of composition could probably be seen as Covid doing something good by causing a person to go completely out of their comfort zone (but in a good way).

Kevin is a Vocal Performance (2022) major at UMass Lowell
Connect with Kevin Buckley
How I can help you:
We can entertain you with thought-provoking concert programming. Contact us if you want to discuss collaborations between September and May.
How you can help me:
Check out our department media at
youtube.umlmusic.com
Instagram:
@cee.at.uml
@umlmusic