Groovecraft - a Minecraft musical project
A drum machine that uses Minecraft's Redstone Logic.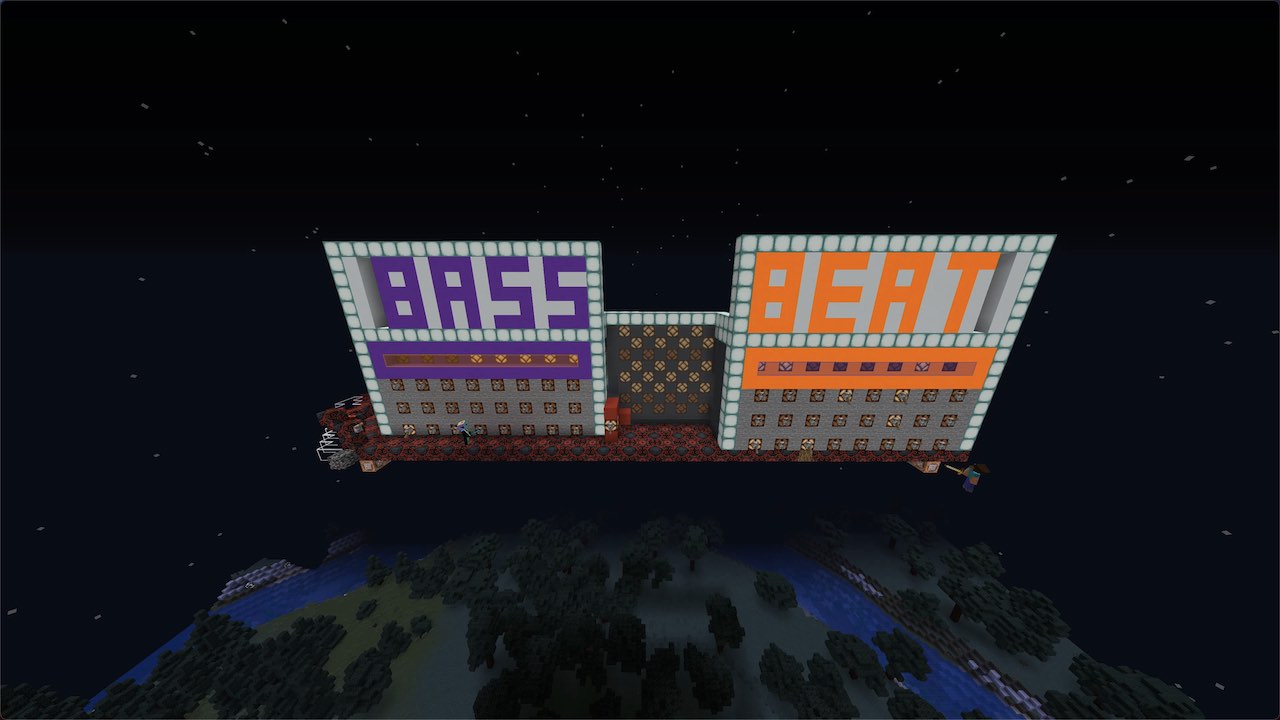 By the spring of 2021, UMass Lowell was in our third semester of remote learning. Ensembles were barely that, as was typical across music institutions worldwide. The Contemporary Electronic Ensemble sought to recapture the world of real-time performance and musical interaction. In-game Minecraft musical experiments became a staple of the group that semester, and its inclusion has led to the development of UML's Video Game Ensemble.
Students in SP2021 developed several immersive Minecraft worlds with complex structures and mechanics.
Sean Lavigne is the Program Manager for the Jordan Boys and Girls Club E-Music Studio.
He has been using Minecraft Redstone and the Groovecraft sequencer as part of his Music is Stem programming. Minecraft has been a great tool to introduce students to sound synthesis, sequencing, and note values. (Along with many other topics) The music program was awarded the Catalyst Innovation Fund Grant from Music & Youth to further explore these topics and other creative ways to approach music education.
Sean helped inspire these projects with his Fall 2020 project NiteRun where he built a video game specifically to showcase music he had written.
https://www.twitch.tv/videos/827386515
Groovecraft was premiered at
https://www.twitch.tv/cee_stream
for UMass Lowell's Contemporary Electronic Ensemble Spring 2021 concert.
Sean Lavigne : Minecraft world builder, composer, performer
Sean Lavigne is the Program Manager for the Jordan Boys and Girls Club E-Music Studio. He studied Guitar Performance (2021) at UMass Lowell.
Connect with Sean Lavigne
How I can help you:
We can entertain you with thought-provoking concert programming. Contact us if you want to discuss collaborations between September and May.
How you can help me:
Check out our department media at
youtube.umlmusic.com
Instagram:
@cee.at.uml
@umlmusic