Magnetic Piezo Contact Microphone & Preamp
It happened in 2021 when #MMF21 was taking place, we registered here as a team, me (Ereh Saw) and the composer Yana Shliabanska ..

At that time we were generally preparing our work for the offline festival and it was, one might say, a mock-up of what we planned to create on a larger scale ..

last year, when the ruzzians attacked Ukraine, Yana left for the evacuation, but despite this, on #MMF22 we again presented a joint work ..

All that time Yana has taken part in various projects as a composer and performer, and a few months ago she turned to me with a request for a contact microphone, knowing that I have some experience using them ..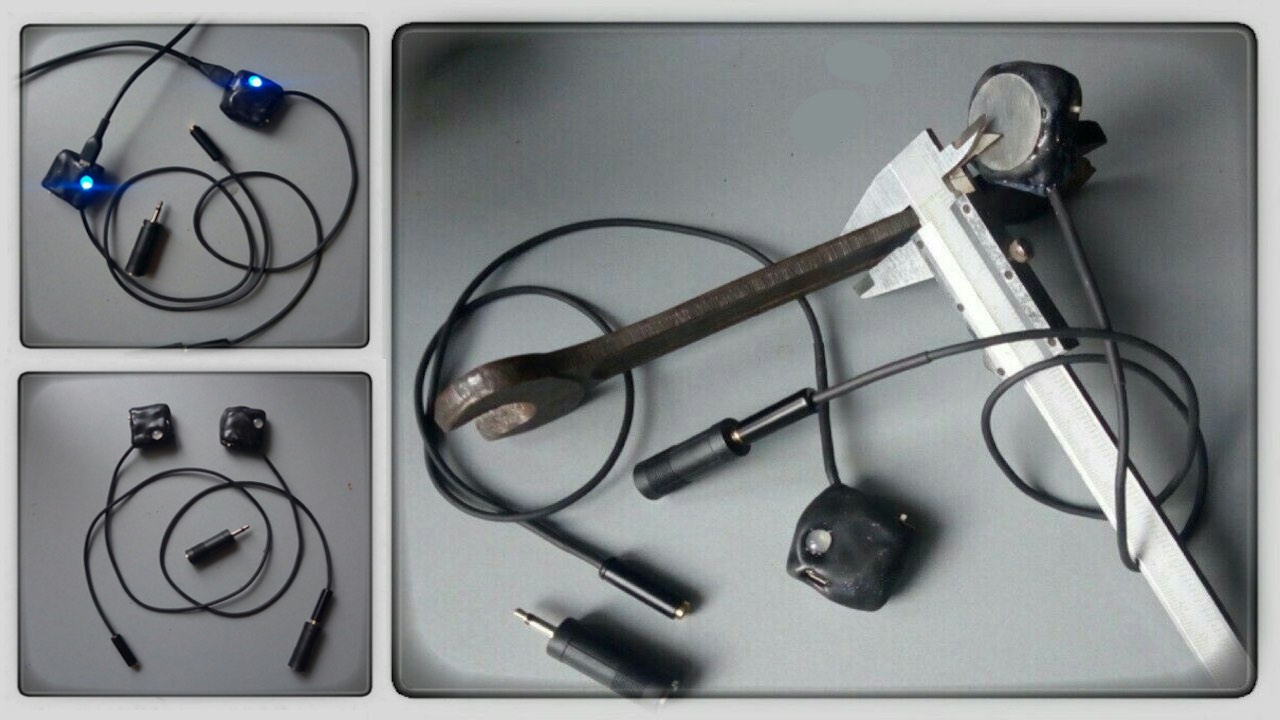 Global Blackouts happen in Ukraine from November 2022 till Marth 2023 from the ruzzian missile attacks ..
At that time period, we have a lot of experience in saving electricity .. Many people (and me too) made DIY power stations and other stuff to have light, internet, and other bases things in a time when general electrical lines were broken ..
Before that time I have no experience with rechargeable devices with batteries .. But .. I have a lot of experience with a contact mic because I use it in my live sound performances ..
A time ago I have made a few same things and all the time has some problem with the signal transferred .. All the time I have a problem with the signal because the pure signal from piezo is very light and it was loosed on a way by cable to the amplifier from the sensor ..
At the same time, my friend, modern Ukranian composer Yana Shlyabanska who moved in evacuation to France want to create a project that used contact microphones and ask me for some solutions .. We have to spend time finding something (cheap and simple) that works well for her project ..
But it is nothing ..
It is not a big problem for me, because I play experimental expressive industrial sounds and some kind of noise in the process of it only has "Worse is better", but that problem, I mean the problem with a loosed sound from the sensor has existed and then Yana asked me about piezoelectric sensors and we made research, I say that I think we need put a preamp at the signal start ..
So ..
I make Magnetic Piezo Contact Microphone for Yana and also made instructions [
https://makeprojects.com/project/magnetic-piezo-contact-microphone-and-preamp
] for those who are interested too ..
Side story
Every sound artist who has worked in their own practice with contact microphones (built on the basis of piezo sensors) has faced the fact that the signal from the sensor needs to be amplified ..
The remoteness of the sensor from the amplifier creates additional difficulties, since the signal is 'lost' on the way to the amplifier due to resistance, plus all kinds of pickups, and as a result either the signal is not sufficiently clean or it is necessary to place the sensor as close as possible ..
This simple solution should help, since the signal goes directly to the pre-amplifier and, already minimally amplified, can be transmitted over a fairly large distance .. I have tested it with a cable 10m in length and the sounds from the sensor are perfect and ..
It should be noted that as a result of the research, some interesting applications of a similar plan presented on the market were identified, but they were too expensive and did not meet our requirements as a magnet, or those size, or workmanship ..
Including, for this reason, we find (I hope) an interesting solution ~ it looks very simple, but all simple things are magic .!
Frequently Asked Questions
How long did it take to make it?
́
✶ We spend some time on research ..

✶ Also at takes time to find components, organize them, and do construction optimization ..

✶ Made a crush test and after that made some changes ..

A few months, I think .. And .. around 3 hours to do ..
Yana Shliabanska & Ereh Saw : Composer / Maker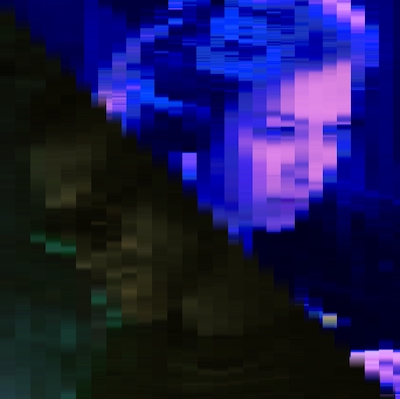 Yana Shliabanska ~ composer, author of the chamber, orchestral music, interactive sound stations, music to performances, digital poetry, and electroacoustic music, which sounded in Austria, Czech Republic, Spain, Portugal, Germany, Poland, Ukraine, and the United States ~
https://soundcloud.com/yana-shlyabanskaya/
Ereh Saw ~ we don't know much about him ~
https://archive.org/details/@etranqer
Connect with Yana Shliabanska & Ereh Saw
How you can help me:
́́✶ ✶ ✶
Yana is a modern Ukrainian composer who works with electroacoustic sound, and she is also now taking part in a volunteer movement Me For U (Medicine For Ukraine) which collects medicine support for Ukrainians who fight now with ruzzian occupants ..
The intensity of the fighting is such that volunteers take on a significant part of the supply of the Armed Forces of Ukraine .. We all try to help in some way to bring Victory closer ~
You can follow the link:
https://linktr.ee/medicine4ukraine
and make any donation to the volunteer movement Me For U (Medicine For Ukraine) .!
💙💛
Glory to the Heroes and Victory to Ukraine .!