Chameleon Instrument Lights
An arduino microcontroller analyzes the audio coming from an instrument (in terms of pitch and volume) and sends control signals to LEDs that are embedded in or around the instrument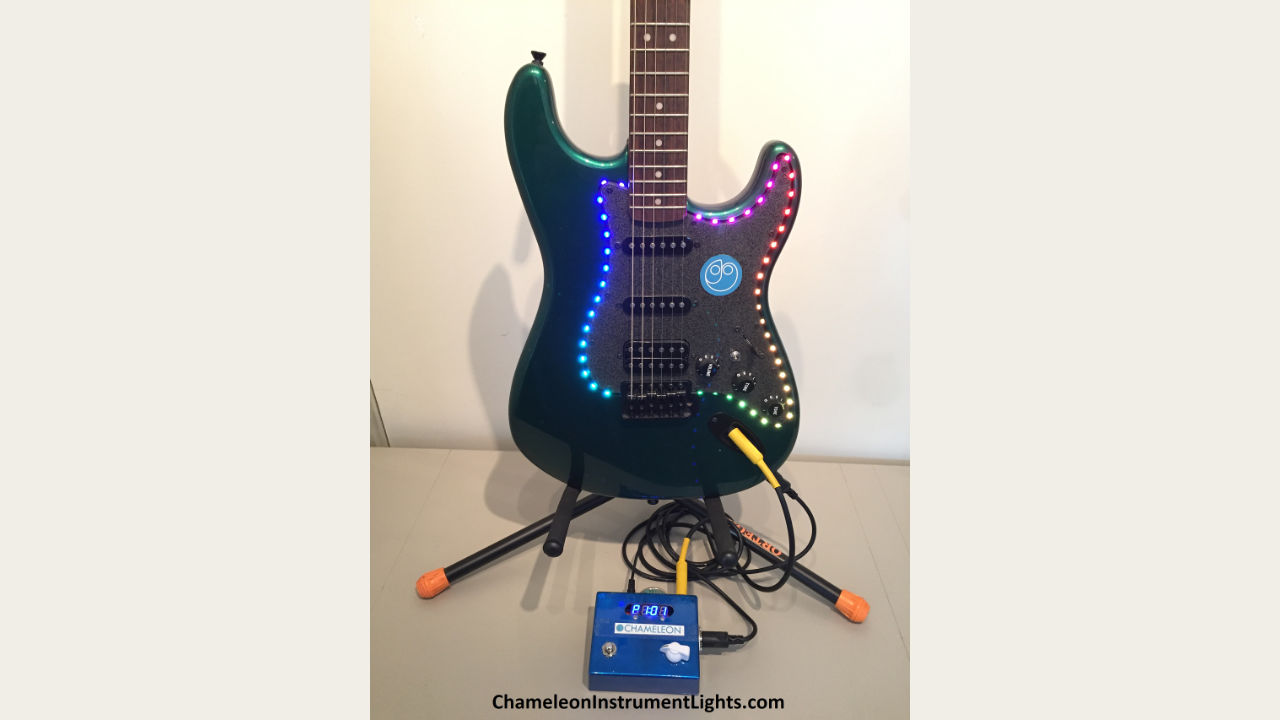 Curator note
Jim is another maker who participated in the very first Maker Music Festival in 2018. It was a fundraiser for the local makerspace, Chimera Arts.
Side story
Working at the Chimera Arts & Makerspace in Sebastopol, CA inspired me to learn more about the Arduino microcontroller. I started working with LED lights and also audio about 5 years ago. My first project was a 19" rack mount unit cut from wood on a laser cutter that had 16 LEDs that would flash to the music (as a VU meter, spectrum analyzer, etc...). The idea was just a fun "eye-candy" item for the studio.
That morphed into thinking about the fact that the arduino was small enough to embed into musical instruments (or at least foot pedal boxes).
At one point, I created a light up instrument and controller for everyone in my blues band (including LEDs on the Drums, inside the Saxophone bell, and wrapped around the guitars and bass).
Further explorations have resulted in embedding the side-facing LED strips into a groove routed out around the pick guard of a guitar, and also a light-up mic stand.
I've also dressed up a variety of brass instruments (great for night time marching parades!)
The software has evolved to be more advanced and modular and I've worked out a variety of real-world problems.
The video demo above shows the Chameleon Model K1 keyboard unit. You can also see these units used by the band Pomplamoose here https://www.youtube.com/watch?v=plIwopQZMWk
I'm interested in producing custom instruments for or with people who would like to "light up their axe"!
Frequently Asked Questions
What inspired you to do this?
I love the synchronization of lights and sound.
How long did it take to make it?
I've spent several years (very part time) exploring different ways to make this happen. I've tried embedding everything in the instrument, but have settled on a foot box controller.
How long have you been doing things like this?
I've been making things like this for about 10 years now.
How much did this cost to do?
Well, the electronics costs (Arduino, shield, box, LEDs ) are probably under $200. but it does take quite a bit of time to embed them in an instrument (some longer than others).
Have you done other things like this?
I've done a few public art installation projects, and my day job has involved creating new musical instruments and applications for much of my career.
What did you wish you knew before you started this?
I wish I knew how long it would take to make something actually playable!
Are there plans available to make this? Do you sell this?
I would like to make these available as custom instruments on a one-off basis. Alternatively, I might do a kick-starter campaign if I can find some helpers.
What's next?
I plan to build 2 or 3 beta version prototype guitars and mic stands and have them given to interested players to perform and record with.
Resoures?
The Arduino community is great! AdaFruit and Sparkfun are two great companies that help the DIY makers with these projects.
Jim Wheaton : Maker, Bass Player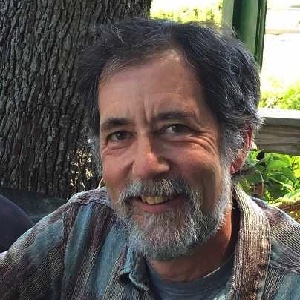 I'm an inventor trying to do fun things with interactive lighting and music. My recent projects involve Arduinos, LEDs and musical instruments.

I am actively involved in the Chimera Arts Makerspace in Sebastopol.

I have a day job working for Audible Magic, a leader in content identification technology.

I have written or co-written 8 patents in the music/audio domain.
Connect with Jim Wheaton
How I can help you:
I can help with programming and some hardware for custom projects.
How you can help me:
Looking for someone who might want to make a small business out of this and produce bespoke guitars....
If you like this project, please make a small donation to the artist.