Brasskill
A quarantine cover of Ghost Town by The Specials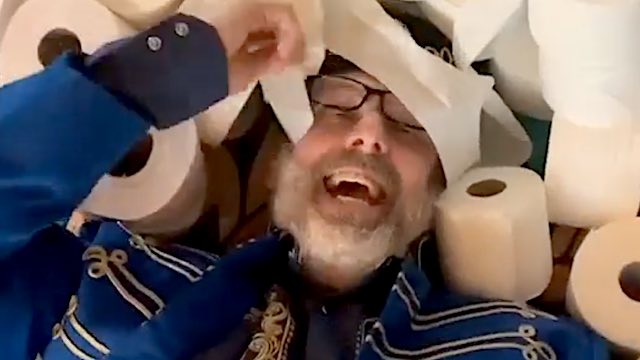 Enjoy our fast and danceable 2020 cover of Ghost Town by The Specials. It aptly shows how crazy our isolation made us in the beginning of the Pandemic quarantine.
Brasskill : Brass Band
Brasskill is a lively 15-piece party brass band whose mission is to get your party out on the dance floor. Bringing funky decibels to parties, festivals, parades and other merry gatherings in the Hudson Valley and surrounding areas, Brasskill's high-energy live performances feature a driving percussion section, shiny, melodic horns, innovative band choreography, LED lights, and the finest thrift store sparkly attire that one can find. The band's wide-ranging repertoire includes music from the New Orleans second line tradition, punk and pop covers, international grooves, as well as original compositions and arrangements.

Brasskill was co-founded in early 2018 by brass band veterans Francesca Hoffman (formerly of Brooklyn's Funkrust Brass Band and Rude Mechanical Orchestra) and Emily Herder (formerly of Somerville, Mass.'s Second Line Social Aid & Pleasure Society Brass Band). Brasskill's early roots stem from within the Tin Horn Uprising, a street activist band based in Kingston, NY, where our founders and original members, Adam Katzman, Lisa Stumph and Scott Langley, first met. The name Brasskill is a tribute to the history of our region in which many towns and areas end in "kill" – a Dutch word meaning "little stream" – since much of the New York area was founded by the Dutch, and thus given Dutch names.

Based in Hudson, NY and with members residing as far south as Rosendale, NY all the way up to the Berkshires in Western MA, the band has had the opportunity to play a wide variety of venues, festivals and events throughout the Hudson Valley and beyond. Notable past events include the annual Sinterklaas celebration in Rhinebeck, NY, Hudson Valley Brassroots Festival, Poughkeepsie's Celebration of Lights Festival, Supertone, the Oldtone Roots Music Festival, Chatham's Summerfest and OktoberFeast, Rhinebeck's Porchfest, and the Rosendale Street Festival.

Brasskill is available for hire for private parties, festivals, parades, community events and other fun happenings throughout the Northeast. Contact us to bring the brass party to you!
Connect with Brasskill