Back to the Wild West - a Minecraft musical project
A mashup of Back to the Future 3 and various Western themes in Minecraft.
Created for the Technology in Music Education course in the Music Studies program at UMass Lowell.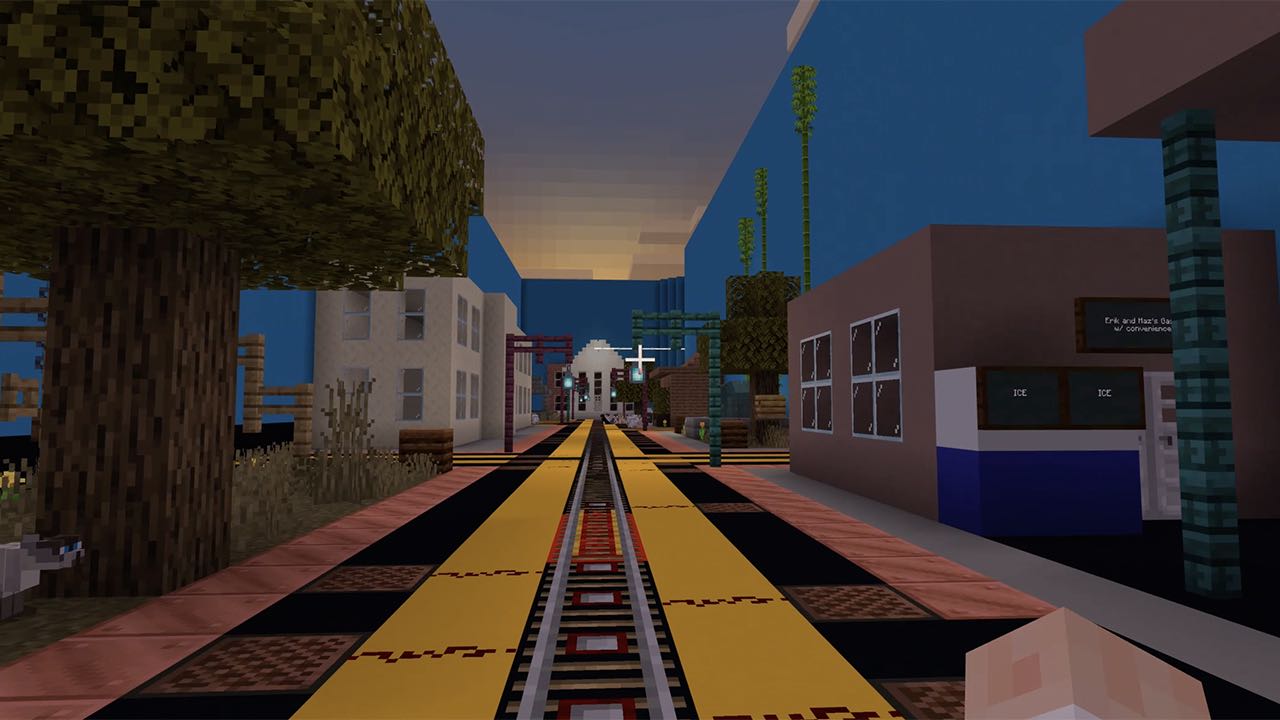 When we started brainstorming this project, I had recently watched some western films and wanted to create something similar. It was then that Andrew suggested Back to the Future 3 because it is pretty close to a western. We agreed that and got to work shortly after. It took us many long nights as we sat in Durgin Hall trying to get as close to the original as possible, and it turned out great. Andrew tackled most of the music for the Back to the Future theme while I created most of the Hill Valley scenery that surrounds it. To get that time traveling aspect into the work, we decided to enter a dark tunnel and pop out into the Western landscape. I got a great idea, and after learning how to use command blocks, we got lightning to strike as you enter the tunnel. Coming out into the Western half of the project, we picked two of the most "western" songs in the world: "The Good, the Bad, and the Ugly" theme, and "Big Iron". We didn't want to replicate the same style as the Back to the Future theme, so we took a layering strategy as seen in the video. It isn't perfect since there is no way to produce a perfect tempo, but with enough precision timing, it gets close. Andrew and I both worked on the two Western themes and afterwards tackled the Old Western town together. If you look closely in both towns, you will find small easter eggs that pay homage to the music department at UMass Lowell. We felt that by doing that, we put our own personal stamp on the project and make it special to both of us and the music department. Overall we are both extremely proud of this project and would like to thank Dr. Gena Greher, Ramon Castillo, and anyone else who recommended our piece to be showcased at this festival. Attached is the world file to be downloaded if interested and a short video with no commentary exploring the landscape and playing the music. Thank you very much
Andrew Mazzarini and Erik Whittier
Frequently Asked Questions
Are there plans available to make this? Do you sell this?
You can download the world file Minecraft Education Edition here.
https://tinyurl.com/5cpmsy55
Erik Whittier & Andrew Mazzarini : Minecraft world builders, musical arrangers
Erik and Andrew are Music Studies (Music Ed.) majors at UMass Lowell