Alibombo
Alibombo is a laboratory for experimentation with the sound of things, we don't make music, we find it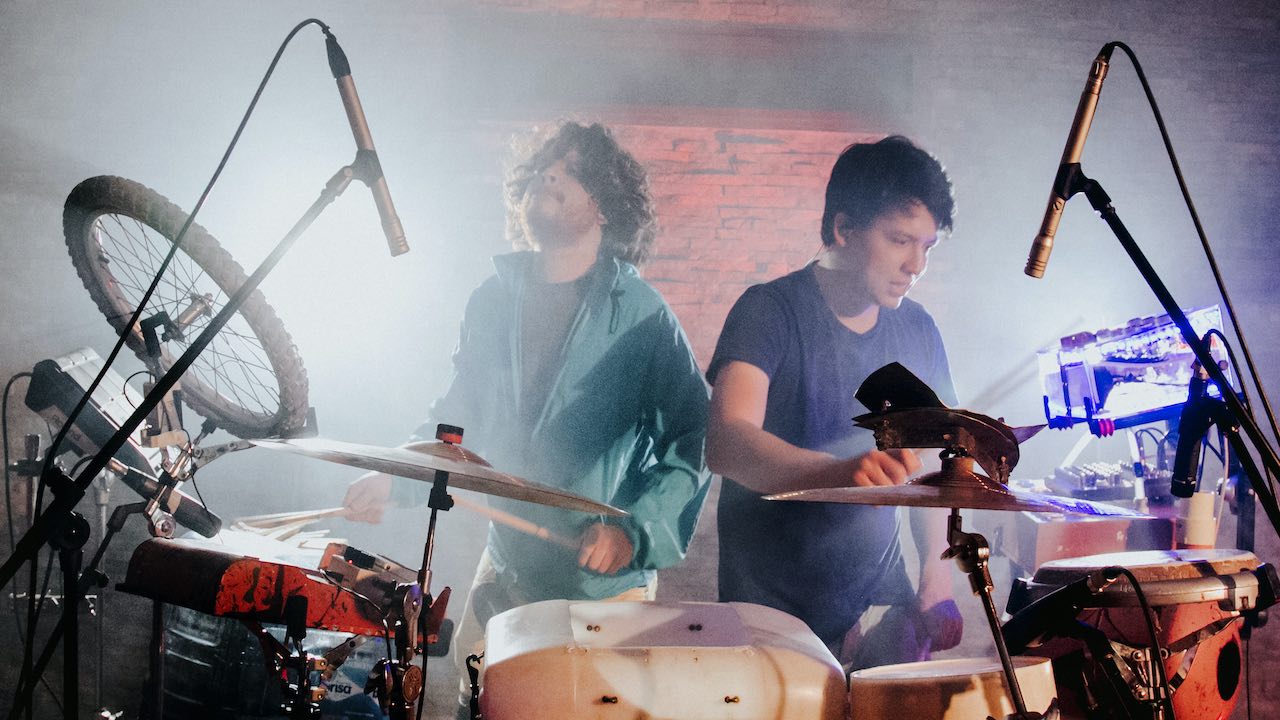 Alibombo is a laboratory for experimentation with the sound of things, our compositions are built from loops created live, where you can listen to a drum machine generating the bass or the melody of a song, a zipper doing the scratch, or a television old man doing the drums.
his sound is wild, daring and psychedelic, passing through rhythms such as drum and bass, cumbia, house and afrobeat.
Alibombo's sound has visited festivals such as FMM Sines, Boom Festival in Portugal, Zakifo Festival in Reunion Island, among others.
Alibombo : Composer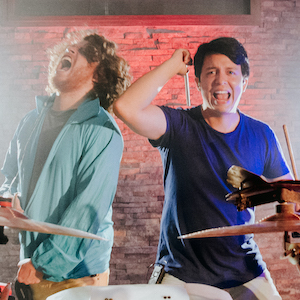 ALIBOMBO
In addition to being a percussion group, it is a laboratory for experimenting with sound sources and control, focused on the construction of sound devices from recycled materials.

Alibombo is currently made up of two percussionists, Juan Pablo Osorio and David Colorado, who create their own beats in real time through a loopstation, taking the sounds of materials that for many are garbage, such as a bicycle tire, a trash can plastic or the zipper of a jacket.

Alibombo was created in 2009 by David Colorado, its current director; begins as an urban percussion ensemble, but the oversupply of this type of format, most of which have a high content of theatricality and acro
bacia, without counting the costs involved in traveling with so many people between musicians, roadies and sound engineers, forces them to find new ways to captivate their audience. With the passing of time and years of research work, they reached their current format, in which it was inevitable to take as an influence the traditional music of their country such as cumbia, porro and currulao, among others, thus achieving an exotic sound. , not to say strange, that we can only understand when we attend one of their shows.


This merger has turned Alibombo into a high-impact proposal for all those attending their concerts, which has led them to participate in festivals such as FMM SINES- Portugal, AU FOIN DE LA RUA- France, BOOM FESTIVAL- Portugal, FERIA DE LAS FLORES – Medellín –Colombia, already having showcases in cultural markets such as: MAPAS-Tenerife- Spain, CIRCULART- Medellín- Colombia, BOMM (Bogotá music market) Colombia, Bassline and Zakifo festival in South Africa, MTN BUSHFIRE in Swaziland, and SAKIFO FESTIVAL IN Réunion island AMONG OTHERS.
Connect with Alibombo
How I can help you:
I have no idea if this will help, but I'd love to find artists to do international collaborations with, especially singers who think they can sing over our music.
How you can help me:
We would like more people to listen to our music, and follow us on youtube