42.3456237, -71.1635418
The Meteorologist makes music by sensing the world around it.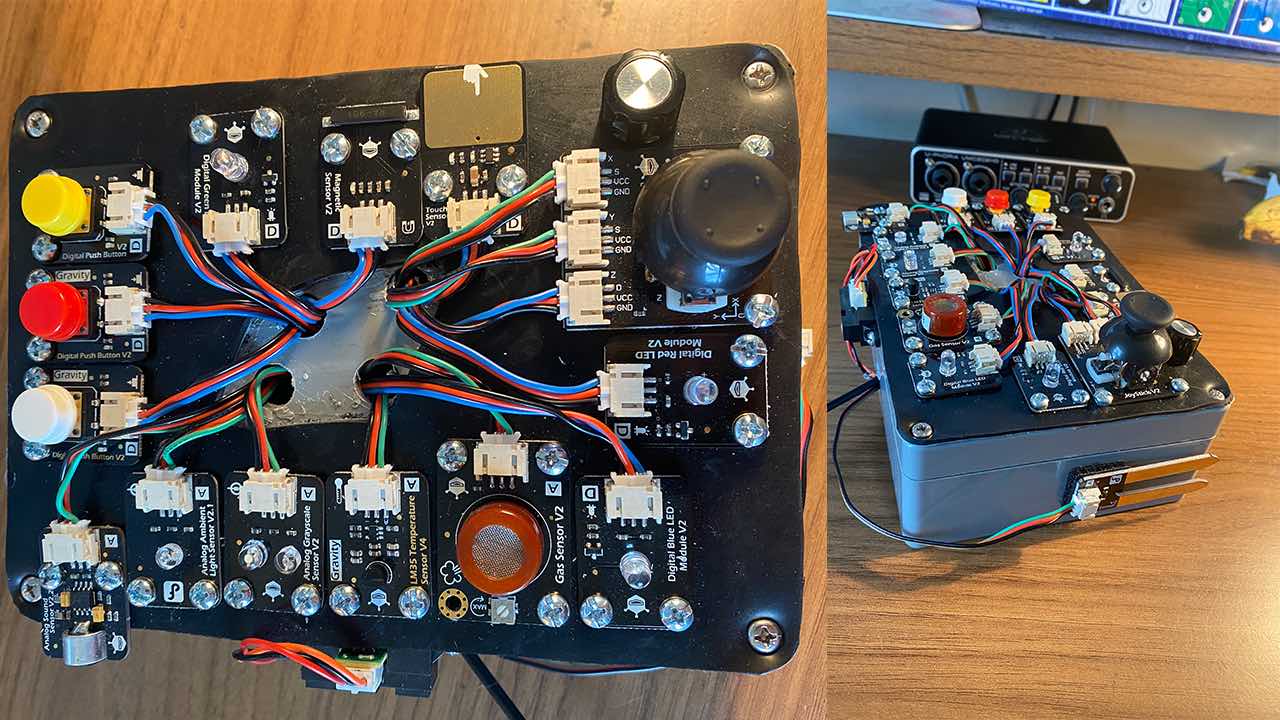 The Meteorologist makes music by sensing the world around it.
42.3456237, -71.163541 was premiered at
https://www.twitch.tv/cee_stream
for UMass Lowell's Contemporary Electronic Ensemble Spring 2021 concert. It was broadcast from those exact coordinates.
Side story
I think it can be difficult to capture the feel of an environment by using one's own hands and human instruments. This was an attempt to give the atmosphere itself control of the sounds and textures. The Meteorologist never performs the same piece twice.
Frequently Asked Questions
What inspired you to do this?
I wanted to create an instrument that the atmosphere could perform.
How long did it take to make it?
A few months.
How long have you been doing things like this?
Mainly since college.
How much did this cost to do?
About $150
Have you done other things like this?
Nothing that involved coding like The Meteorologist
What did you wish you knew before you started this?
Coding is challenging.
Are there plans available to make this? Do you sell this?
It's a one of a kind.
What's next?
I want to expand upon this project, and give it further variability for different environments.
Resoures?
Many websites, and my teacher at college, Dr. Ramon Castillo.
Ryan Katz : maker, composer, performer
Ryan is a Sound Recording Technology major at UMass Lowell.
Connect with Ryan Katz
How I can help you:
We can entertain you with thought-provoking concert programming. Contact us if you want to discuss collaborations between September and May.
How you can help me:
Ryan can be found on Instagram @hottakerecordingco
Check out our department media at
youtube.umlmusic.com
Instagram:
@cee.at.uml
@umlmusic