24 Hours Without A Sail...it isn't safe
This was a piece I composed & performed for the 2017 Ghostbird Theatre 24 Hour Festival, including alternative objects as instruments.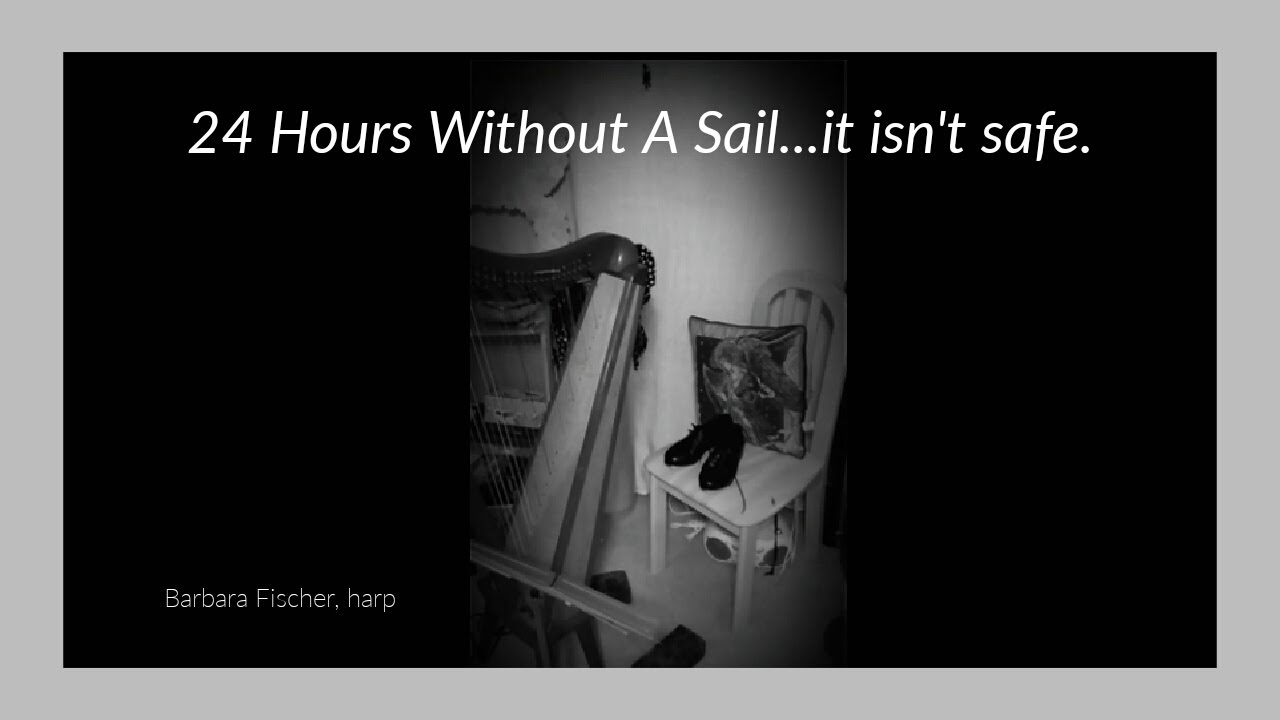 "24 Hours Without A Sail...it isn't safe" when a group of artists from various disciplines were each given the same prompts & 24 hours to complete a work.
The prompts were as follows:
Phrase: ...it isn't safe
Theme: opposable realities
Required objects: broken vine, charred brick, sail, iron.
The video linked here is a shortened version, but I used a piece of fabric on the strings in the beginning as a makeshift sail, wove a vine through some of the strings, and use bricks & an iron with tap shoes for percussion. the opposing realities are represented in the change of mood with minor and major keys.
Side story
This work was written & performed for Ghostbird Theatre's 2017 24 Hour Festival. Participants were given prompts & 24 hours to come up with a piece in their respective categories.
The prompts & how I incorporated them:
"Phrase:...it isn't safe" - in the title
"Theme: opposable realities" - represented in the major/minor contrast
"Required objects: broken vine, charred brick, sail, iron" - I weaved a vine piece I found in the yard through the bass harp strings, used some brick-like objects rubbed with charcoal (or something similar) as the percussive base from my tap shoes, a small piece of cloth as a sail to rub the bass strings at the beginning (also in the title), & a steam iron for another percussive place to hit a tap shoe.
If I remember correctly, this performance got some laughs....& it also won in the music category!
Frequently Asked Questions
What inspired you to do this?
A local theatre company (Ghostbird Theatre Company) hosts an annual "24 Hour Challenge." This was my 2017 entry.
How long did it take to make it?
24-ish hours
How long have you been doing things like this?
I suppose I started this type of creative (& silly!) project in 2017 with this work. However, I've been playing music most of my life.
How much did this cost to do?
Zilch. In fact, I won prize money in the first contest where I entered it!
Have you done other things like this?
Yes! One year I even performed harp with a chicken.
What did you wish you knew before you started this?
I'm glad I went into it with the knowledge & had & no more. Sometimes knowing more can ruin some of the fun. :)
Are there plans available to make this? Do you sell this?
I would consider making a recording &/or sheet music of a version of this piece available.
What's next?
Hopefully some continued compositions, including pieces that use found objects & sounds.
Resoures?
I snagged the charred bricks from some friends...maybe I was supposed to return them?

If you're looking to learn the harp, you're welcome to contact me! If you're thinking of having some fun composing some out there pieces, just go for it!
Barbara Fischer : harpist, wannabe multi-instrumentalist :)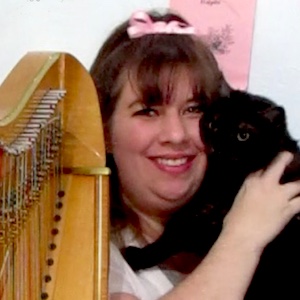 Hi! I'm Barbara, & I'm a second-generation harpist. I've played harp pretty much my whole life (as long as I can remember, there's always been at least one harp in the house). Even though I've had some classical training, I love playing out of fake books!
I have fun sometimes experimenting with silly things as music, including borrowing a chicken for a piece I composed!
I run Fischarper, LLC, which includes private music instruction, gigging, music arrangements, & some other music-related endeavors (I'd love for you to peruse my website at
fischarper.com
& let me know what you think). My interests are kind of "Jill of All Trades," if you will.
Connect with Barbara Fischer
How I can help you:
I provide live harp music at events & teach private music lessons.
If you like this project, please make a small donation to the artist.