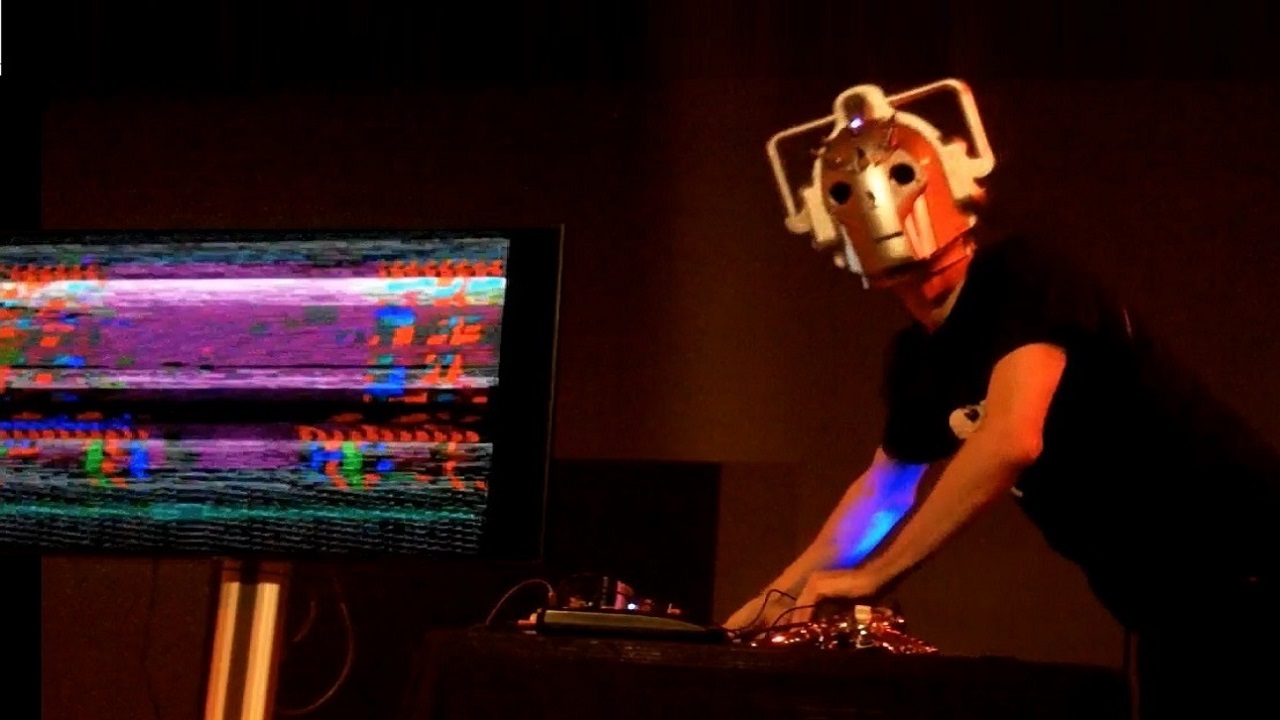 My performance is a symbiosis between visuals & sound.
I perform as Psychiceyeclix - wearing a robot synth helmet that is worn & played as an instrument.
I use hacked/circuit bent video game consoles, hacked drum machines, synths & toys.
The performance is a symbiosis of video & sound, the glitchy visuals influence the sound tying them both together by using CV inputs from the games consoles.
A fluid approach to creation is employed, each time the equipment is turned on it will produce a different result.