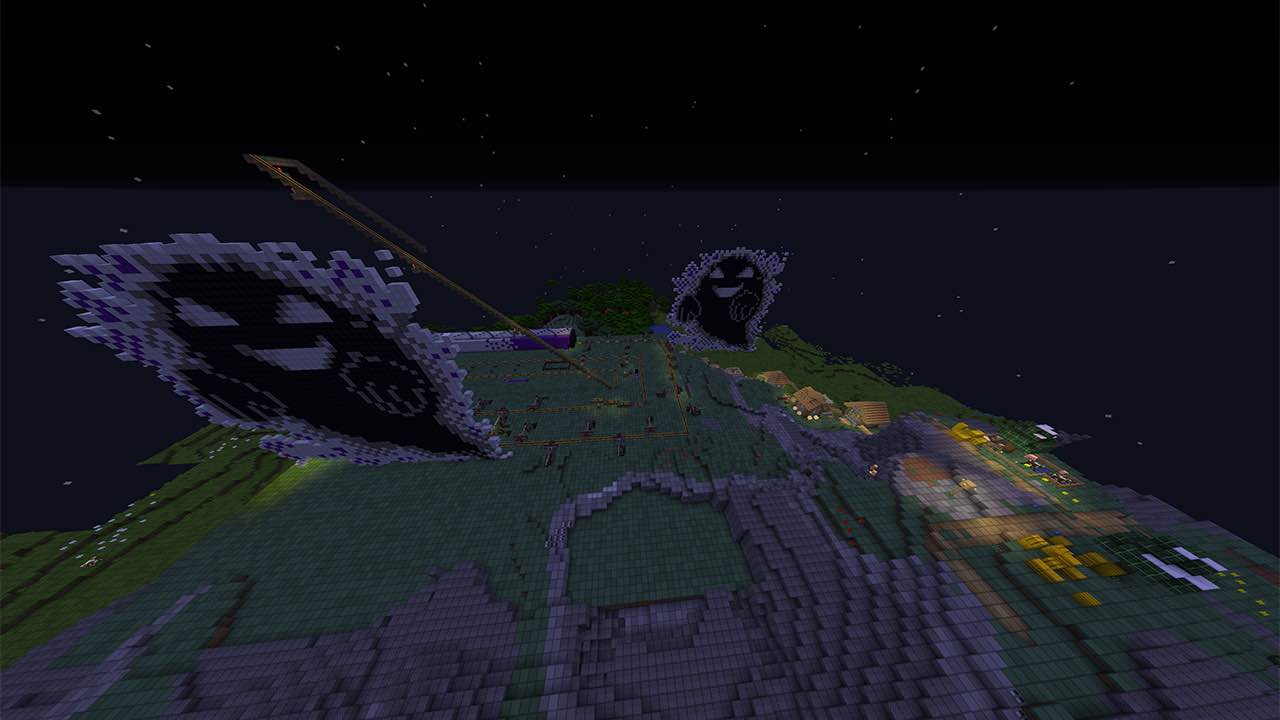 This piece synchronizes music from the Pokémon Red & Blue game to a cleverly devised collection of contraptions in this minecart-based performance.
The machinery makes extensive use of redstone mechanics, as well as a number of elements from the Create Mod.
Created and performed by Tess McCumber
Premiered at UML's Contemporary Electronic Ensemble's Spring 2022 concert.