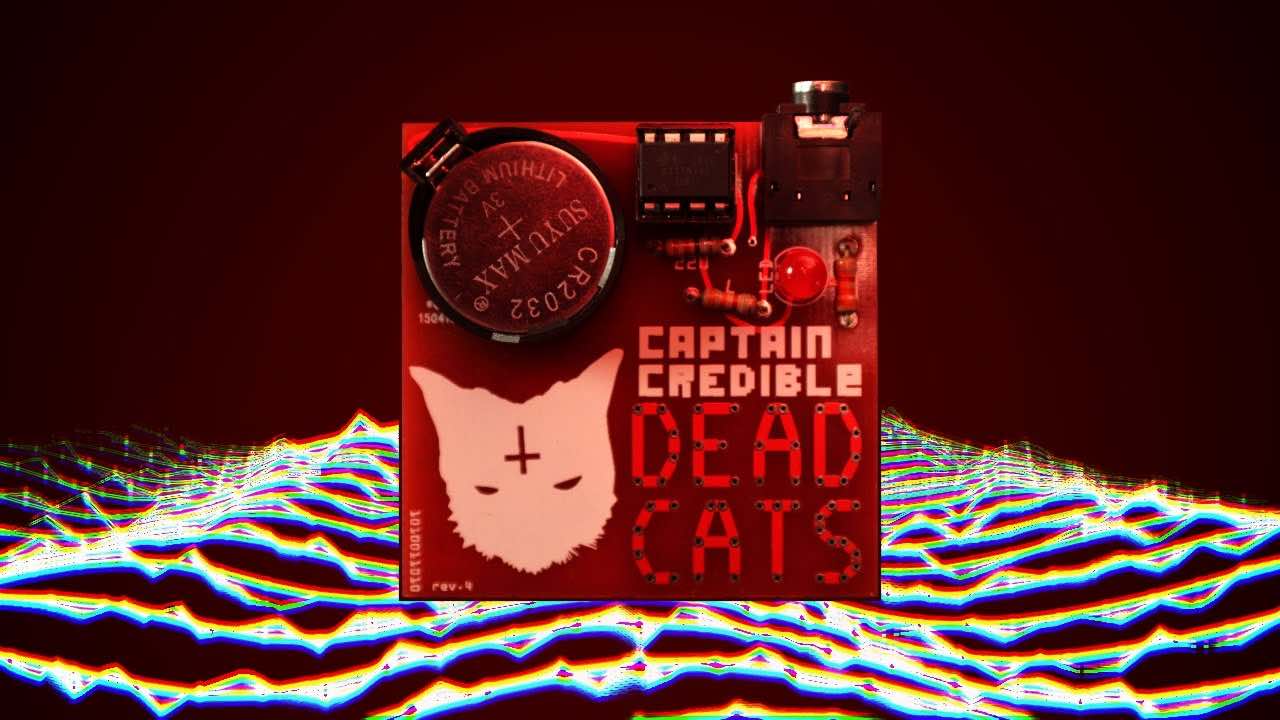 Captain Credible is an electronica artist based in Oslo. Known for his violently eccentric live performances and arsenal of homemade instruments, he plays angry electronic music influensed by punk and old video games. The Captain refers to his sounds as "filthy drunk beats bathing in a lake of melting synthesizers and old Nintendo cartridges".
September 2015 brings with it the release of the EP "Dead Cats" on Metronomicon Audio. This is the first in a series of 3 printed circuitboards. Unlike traditional EPs, Dead Cats is different for every copy of the physical release. Alongside the 5 downloadable tracks, each circuit board generates its own version of the final track "main.h" using your downloadcode as its source of
inspiration. Simply plug your headphones into the headphone jack and absorbe the harsh reality that is the robot takeover of the cultural market.
The release also marks a new liveset with hand crafted space-age, razor sharp instruments utilizing a unique system of visual feedback. Causing epileptic fits and blinding both audience and performer.